Highly Skilled Concrete Laying across the South East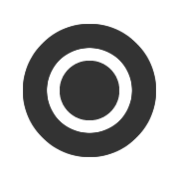 When it comes to concrete laying, few companies can compete with Top Level Construction Limited. Our vast experience and range of services means we can fulfil the brief of residential and commercial projects of any size or scope.
We always work to an incredibly high standard and, whether it's formwork, concrete placement or concrete walls, our contractors will bring their decades of experience to your project, ensuring the most durable results possible.
With a long list of satisfied customers and a vast array of qualifications and accreditations, our team is on hand to assist developers and homeowners with their construction plans.
If you have a project that requires urgent assistance, our contractors are ready and available to take your call. We understand the importance of tight deadlines and undertake concrete laying to ensure your project continues without disruption.
Based in Crawley and serving the areas of East Grinstead, Horsham and Haywards Heath, our groundwork contractors take ownership of your groundworks project as required. We perform a full consultation to better understand your needs and provide an itemised quotation for your convenience. Our team also ensures all concrete laying complies with strict health and safety standards.
Concrete laying demands skill and care on the part of the tradesman. At Top Level Construction Limited, our goal-oriented approach prioritises quality above all else, ensuring beams, foundations, shafts and columns are crafted to the highest level. Our directors remain involved from start to completion, making sure timelines are met and best practices upheld.
Concrete Works Performed with Expert Care
We have a passion for concrete, foundations and groundworks. Our team inspects work at regular intervals and supplies regular updates as needed. This provides clients with the peace of mind they deserve while we complete their projects using the most effective techniques in the industry.
If you need a reliable service in Crawley, Redhill, Horsham, East Grinstead or Haywards Heath, please get in touch with our friendly groundwork contractors. You can also visit our testimonials page for accounts from several of our satisfied clients.
For concrete laying, drainage preparation and more in Crawley, Horsham, East Grinstead and Haywards Heath
Please call our groundwork contractors on 01293 301983.