Complete Drainage Services for Construction and Groundworks Projects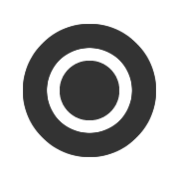 Top Level Construction Limited provides drainage preparation services to a variety of properties. We assist with drainage systems, pipes and soakaways, having achieved success with a range of projects throughout East Grinstead, Haywards Heath, Horsham, Redhill and further afield.
Our talented groundworks contractors understand the importance of a functional drainage system and their years of experience means they can solve pretty much any drainage problem.
From drainage systems and repairs through to drain alterations and general groundworks, our team will work with diligence and attention to detail before a smooth handover process that enables the rest of your project to continue undisturbed.
Our reputation for impeccable customer service, high-quality workmanship and our meticulous approach to every project means we have satisfied customers across the residential, commercial, education and public sectors.
Drainage systems remain an important part of any property. For this reason, we galvanise our efforts to ensure your system runs as efficiently as possible. Whether you require drainage preparation services in Crawley, Redhill, East Grinstead or Haywards Heath, our team takes the necessary steps to complete all tasks on schedule. If you have questions regarding the process at any time, our qualified tradesmen will respond in a clear and friendly manner.
With decades of experience and a talent for drainage, we implement new systems, soakaways and more to ensure the safe flowing of waste and water. We know that any potential issues will be much harder to fix once your project has concluded, and inspect the drainage system at regular intervals to assess its condition.
Groundworks Performed with Expert Care
Drainage preparation is a unique skill that our groundwork contractors are proud to possess. From excavation for the creation of soakaways to the laying of brand-new pipework, we maintain a safe, efficient environment that fully complies with current regulations.
We cover the areas of Crawley, East Grinstead, Haywards Heath, Horsham and Redhill, and work closely with our clients to provide innovation, flexibility and above all results.
A fast and efficient drainage preparation process
Soakaways, pipes and all associated elements
Trenches, hard landscaping and other groundworks
Storm and foul water drainage systems
Renewal, private and commercial drainage
The provision of attenuation and storage tanks
To talk through the drainage preparation requirements for your project in Horsham, Crawley, Redhill or East Grinstead
Please call our groundwork contractors on 01293 903333.