Look No Further for a Complete Range of Groundworks Services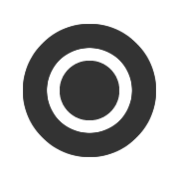 Top Level Construction Limited is your one-stop shop for groundworks and all associated services. Offering everything from ground investigation works, site hoarding and demolition and strip out, through to excavation and disposal, reinforced concrete structures, piling platform construction, drainage and infrastructure services, and hard landscaping, our team of specialist contractors can help to ensure your project runs to plan at each phase of development.
We deliver a comprehensive service at a competitive cost and take pride in delivering the best possible outcome on each and every job.
If you have an upcoming project and require the assistance of groundworks contractors in the Crawley area, then contact Top Level Construction Limited for a consultation.
Established in 2011, Top Level Construction Limited tailors its approach to groundworks. This makes us a favourite among domestic and commercial clients in Crawley, Horsham, Redhill, Haywards Heath and East Grinstead when professional care from a reliable team is required.
Hard Landscaping – As accredited installers of KBI UK Flexipave and Flexistone, we provide strong paving that holds firm with everyday use. These paving solutions come in a range of colours, are impact absorbent and resistant to harsh conditions. Our groundwork contractors install everything from new driveways to large commercial car parks, and provide mastic asphalt and resin-bound paving for an enduring surface.
Other hard landscaping services include earth remodelling, road markings and lining services, decorative stone and brickwork, block paving, concrete laying, underground drainage and attenuation.
We are approved installers of the durable range of SureSet paving products. Available in a wide spectrum of colours, SureSet proves ideal for gardens, driveways, patios and ramps. It's also highly permeable to assist with drainage and comes with a 21-year manufacturer guarantee.
Formwork & Falsework – Skilled in all major types of groundworks, our experts deliver cost-effective formwork based on your requirements. Whether you need reinforced retaining walls in Crawley, concrete frames in Redhill, ground beams in Horsham or temporary works in East Grinstead, we complete all formwork quickly for your convenience. We ensure these structures remain safe and secure, supporting the project for as long as required.
Reinforced Basements – If you have a project in Kent, Surrey or West Sussex and wish to include a reinforced basement, our professional team can help. We understand the importance of a strong, waterproof area for a long-term living space and make certain walls, beams and foundations are fully secured. These versatile basements can serve as gyms, wine cellars, studies and hobby areas.
Enabling Works – At Top Level Construction Limited, our specialists are more than capable of handling your requirements. From site clearance to setting out, levelling and piling mat installation, we maintain a secure environment for the safety of all involved. Other enabling works include hoarding, fencing, piling attendance, trial hole investigation, compounds and the creation of access routes.
If you have questions regarding our civil engineering, concrete laying, enabling works or formwork services, please contact us.
To receive any of these services in the areas of Haywards Heath, Horsham, Redhill or East Grinstead.
Please call our groundwork contractors on 01293 301983